TRACIONAL MEDECINE & AURICULOTHERAPY
DR SHEILA NANAN
After more than 30 years of practice as a clinical anesthetist, I decided to redirect my medical career towards integrative medicine by undertaking training in traditional Chinese medicine and auriculotherapy (AGMAR) recognized as further education by FMH, the Swiss Medical Association and the Concordat of Swiss Health insurers.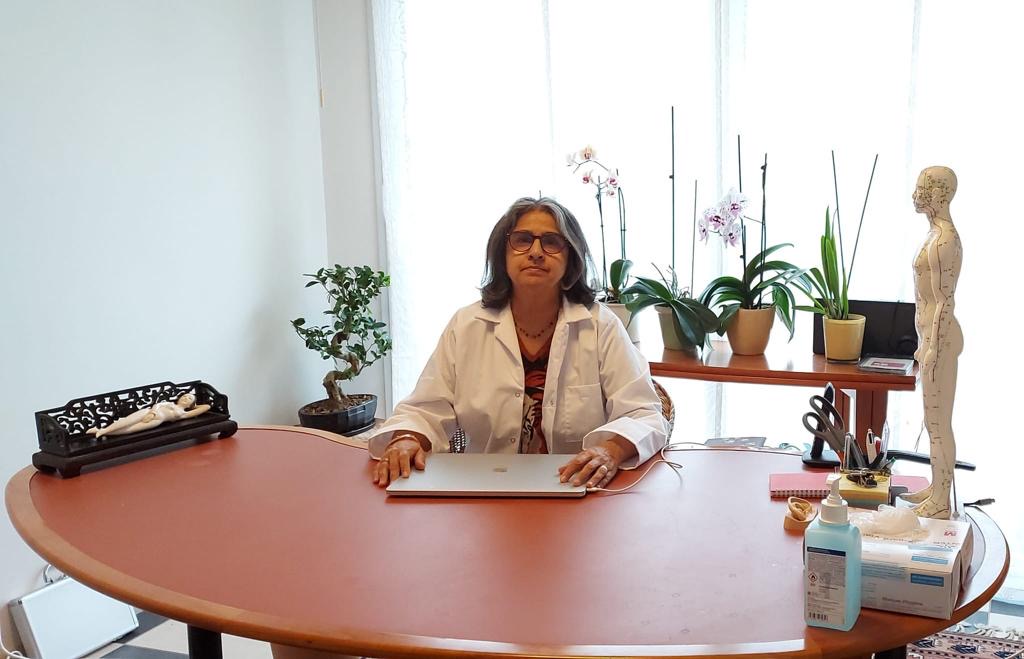 For me, this is essentially a complement to conventional patient care, not an independent approach. This is why I regularly take refresher courses in general medicine to consolidate medical reasoning that will allow me to ensure adequate collaboration with all medical disciplines and our patients in order to avoid missing out on a pathology that would not be within my scope of practice.
In this context, after finishing my clinical career as anesthesiologist, I opened my own practice.
Consultations are by appointment only. I speak French, English, German and have basic knowledge of Italian and Spanish.
Request an appointment by calling during office hours, from 9am to 12pm or by leaving a message.
The practice is on the ground floor.
By car: parking is provided
By tram or bus: Tram lines 12 and 17 or bus 34.
If necessary, I can also attend house calls or arrange clinical consultations in medical institutions, within the limits of the Canton of Geneva and local health care regulations.
In this period of pandemic, the practice remains open with all the recommended precautions and as a result, a consultation does not present an increased risk.
However, it is essential that you follow precautionary measures as indicated by the Ordinance on Measures during the Special Situation to combat the COVID-19 Epidemic 
If you  feel symptoms of illness like fever, cough,etc or have suspicion of contact with Covid, you should get tested, then stay at home, consulting by phone if necessary. You should make medical appointment for emergencies only.